Showing 37–48 of 240 results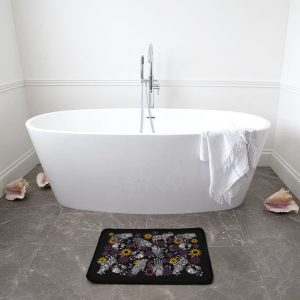 $

80.00
Dry off your feet in style with our vibrant, patterned 
BollyDoll
 bathmats. Absorbent, durable, and sturdy underfoot, 
it's
 made of 2 layers of microfiber toweling and is a highly absorbent, fast drying upgrade from ordinary mats. Compliment your existing décor or create a rich pop of color and exoticism. This is the finishing touch that will elevate your bathroom.
25.19" x 17.71" double thick.

 

Hygienic, water absorbent microfiber toweling.

 

0.16" thick non-slip natural rubber base.

 
Add to cart